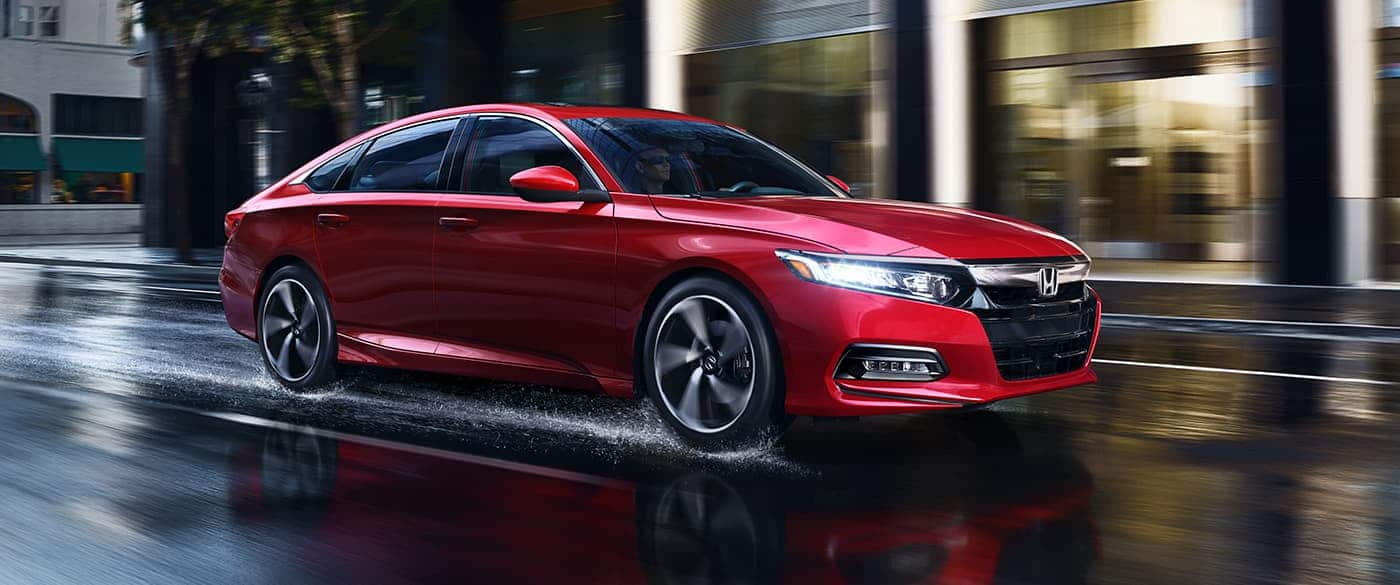 Not every car is made equal. Some brands offer more than others; whether it's in terms of safety, comfort, tech, or power. Here at Heritage Honda Bel Air, we stand by our Honda models for sale 100%. We also know how stressful shopping for a new car can be, so we want to help you with your vehicle search. That's why we're taking one of our most popular models, the 2019 Honda Accord, and stacking it up against some of the competition to see how the Honda Accord compares.
First, let's start with what the 2019 Honda Accord brings to the table. The current 2019 model is part of the 10th Honda Accord generation introduced in 2018. This new Honda model features powerful and fuel-efficient engines, a spacious and luxurious interior, and plenty of advanced driver safety aids as standard. So, how does the 2019 Honda Accord compare to another popular model, the 2019 Toyota Camry? For starters, both are incredibly similar in size, big enough to give passengers space but compact enough to maneuver easily.

Performance
When it comes to power, the 2019 Honda Accord offers three engine options: a 1.5-liter turbocharged inline four-cylinder engine that puts out 192 horsepower and 192 lb-ft of torque; a 2.0-liter turbocharged inline-four engine worth 252 horsepower and 273 lb-ft of torque; and a 2.0-liter hybrid inline-four that renders 212 horsepower and 232 lb-ft of torque. The Toyota Camry struggles to offer quite as big of a punch with its 184 lb-ft of torque as standard. Even its top output is severely lacking, coming in at 267 lb-ft. Furthermore, the 2019 Honda Accord offers an option for a manual transmission, whereas the 2019 Toyota Camry does not.

Interior

In terms of cabin space, the Honda Accord has the Toyota Camry beat. Not only does it offer a larger 105.6 cubic feet of passenger volume, but it also boasts a bigger trunk space of 16.7 cubic feet. The 2019 Toyota Camry, by comparison, renders 100.4 cubic feet and 15.1 cubic feet, respectively. When it comes to features, the Honda Accord maintains its lead in this comparison. For example, it boasts standard dual-zone climate control and offers options for heated rear seats and ventilated front seats. The Toyota Camry, on the other hand, fails to offer heated rear seats and ventilated front seats as optional, and its dual-zone climate control is only available in top trims.

Heritage Honda Bel Air
Overall, we here at your Bel Air, MD Honda dealership stand behind the 2019 Honda Accord. To truly experience it, visit us today to take a test drive! We look forward to working with you soon!