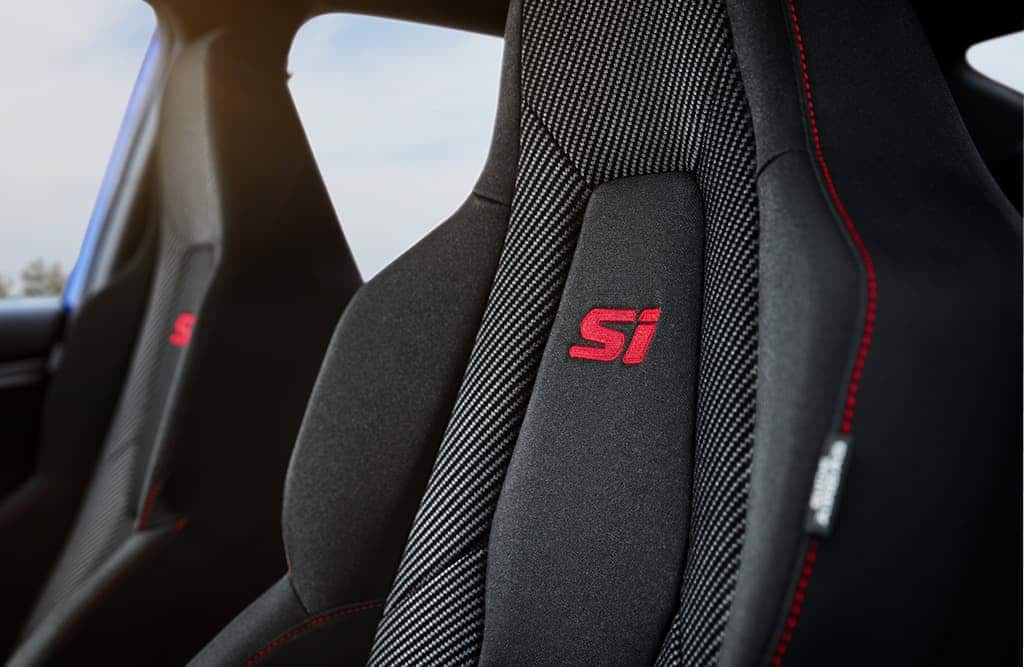 Here at Heritage Honda Bel Air, we're extremely excited about all the upcoming 2020 Honda models that we'll soon to be able to offer drivers in the Bel Air, MD area. If you're in the market for a new vehicle, one of the smartest things to do is research. That's why we're covering what's new with the upcoming 2020 Honda Civic Si Sport.
Let's start with a few highlights of the new 2020 Honda Civic Si Sport. Just like the other upcoming 2020 Honda Civic models, the Si gets a facelift and several exciting styling updates. You'll quickly notice the changes made to the front and rear ends which includes a new grille and new LED headlights. Also new for the 2020 model year are a revised gearing system and the Honda Sensing suite of driver-assist features as standard.
Under the hood is the same 1.5-liter four-cylinder engine from the previous model. This engine makes 205 horsepower and thanks to some mechanical tweaking, acceleration is noticeably improved.
However, unlike in the previous model, the 2020 Honda Civic Si Sport gets an upgrade when it comes to safety. Previously, the Honda Sensing suite wasn't available on the model, but now it comes as standard. Notable advanced driver safety features include adaptive cruise control, collision mitigation braking, lane-keep assist, road departure warning, and automatic high beams.
The 2020 Honda Civic Si Sport takes the reliable and refined nature of the Honda Civic and ramps up the fun and power in just about every area. Drivers in the Bel Air, MD area wanting to take a closer look at the car should head down to 1800 Belair Road this September when we have the vehicle in stock.