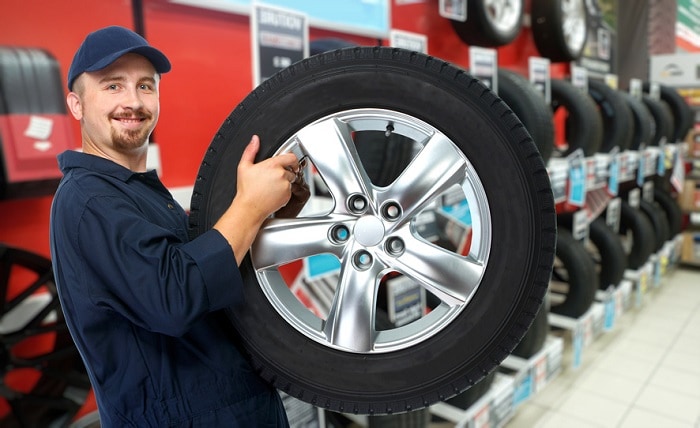 Here at Heritage Honda Bel Air, we host a fine inventory of new tires for sale. However, finding the right ones for your vehicle can be tricky. As your trusted Bel Air, MD Honda dealership, we want to help you get the most out of your car or SUV by providing some insights on picking the best-suited tires.
Let's start with the three main types of car tires: all-season, summer, and winter. All-season tires are usually the most popular as they allow you to drive on one set of tires all year. Unless you're looking for a specific type of performance, we recommend starting with all-season tires as they are the most well-rounded and best-suited for the various types of driving conditions you'll encounter in the greater Fallston, MD area.
Tires come with various speed ratings. All-season tires, for example, come in S- and T-speed ratings, while performance tires come in H- and V-speed ratings. So, what should you look for when picking out tires? For most people, it's as simple as scheduling a service appointment and merely replacing the type of tire that came with your vehicle in the first place.
However, if you're looking to make a switch, our expert technicians are more than willing to help you find the right type of tire for your car. If you want to figure out what size tires are right or compatible with your vehicle, check your owners manual.
Choosing the best tire for your car largely comes down to how you're using your vehicle. If you're looking for season-specific tires or performance tires, we can help you find the right type for your wants and needs. Visit us today at 1800 Belair Road to explore your tire options.