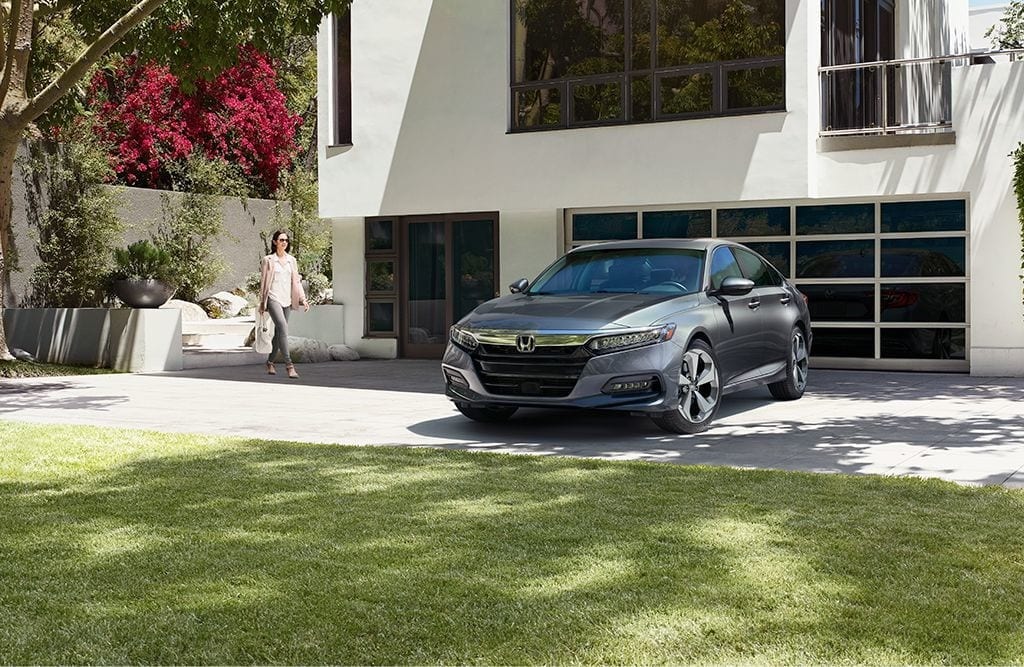 At Heritage Honda Bel Air, we understand the time and amount of research it takes to choose the right vehicle. We provide details and facts to support our vehicle recommendations for our customers, ensuring they take home the best ride for their unique wants and needs. If you're searching for a midsize sedan, we recommend you take a look at the 2019 Honda Accord. While there is plenty of competition on the market for sedans, the 2019 Honda Accord remains a top pick.
When searching for a vehicle, we tend to evaluate a vehicle's performance and style. This is especially pertinent in a midsize sedan, which needs to be versatile and accessible. In both regards, the 2019 Honda Accord delivers. This new model of the Honda Accord allows drivers to choose between two engines: a 1.5-liter four-cylinder or a 2.0-liter four-cylinder.

Versatility is also an attractive quality when selecting a vehicle. The 2019 Honda Accord offers six trim levels available: LX, Hybrid, Sport, EX, EX-L, and Touring. If you are looking for an eco-friendly option, the 2019 Honda Accord is also available as a hybrid.
Aside from the performance aspects of the 2019 Honda Accord, the style factor comes into play when deciding on a vehicle. This new Honda offers a sportier design than previous iterations, and it is designed for the utmost comfort with leather-trimmed seats and an ergonomically designed dashboard. Furthermore, the technology in this vehicle is truly next-gen with features such as Heads-Up Display, which showcases information like incoming calls, directions, speed, and more right on the windshield.
There's a whole host of things to look forward to in the Honda Accord. Experience it yourself here at your Honda dealership near Aberdeen, MD.