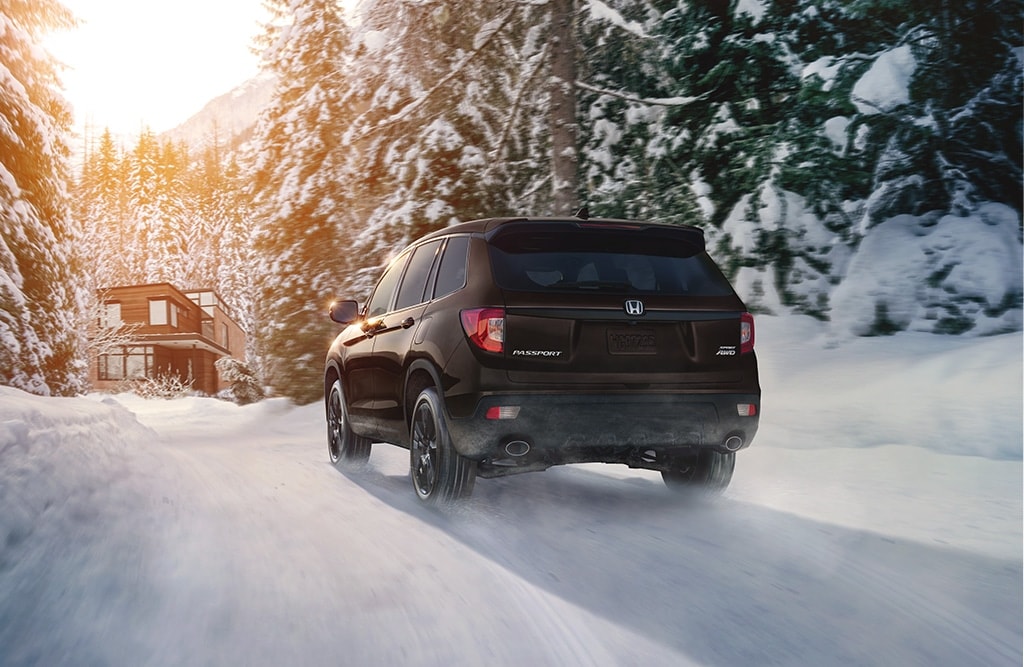 With the introduction of the 2019 Honda Passport, drivers in the Bel Air, MD area finally had a new three-row crossover they could love from Honda automakers. Now, almost a year later, we're getting ready to receive the new 2020 Honda Passport. So, in anticipation of the new model, we here at Heritage Honda Bel Air thought we'd share some of our first impressions of the upcoming 2020 model.
The Honda Passport is an easy entry for drivers in the Bel Air, MD area looking to get into the midsize SUV segment without much effort. The upcoming 2020 model aims to make loving this utility vehicle easy.
Overall, the Honda Passport is a solid contender in the marketplace. The new model is likely to build on the already robust list of standard features we love in the current Honda Passport. Notable features found in the 2019 model include advanced driver safety aids like blind-spot monitoring, Apple CarPlay and Android Auto, and more.
The new 2020 model of the Honda Passport also focuses on what Honda automakers excel at, thinking about the passenger. A feature we love is the sliding shade in the center console and space-saving electronic trigger shifter. Thanks to the design, the center console has plenty of space to fit items as big as a tablet or purse.
Like other popular Honda models, the 2020 Honda Passport coming soon to Fallston, MD stands out for its use of passenger and cargo space and overall comfort. It is a Honda model, after all. Thanks to ample cargo space and even a hidden cubby, you'll have no issue storing items and cargo.
As your local Honda dealership serving Bel Air North and Bel Air South, MD, we'll keep providing you with more information regarding the 2020 Honda Passport as we get closer to release. In the meantime, be sure to care for your vehicle this holiday season by scheduling your next Honda service appointment today.