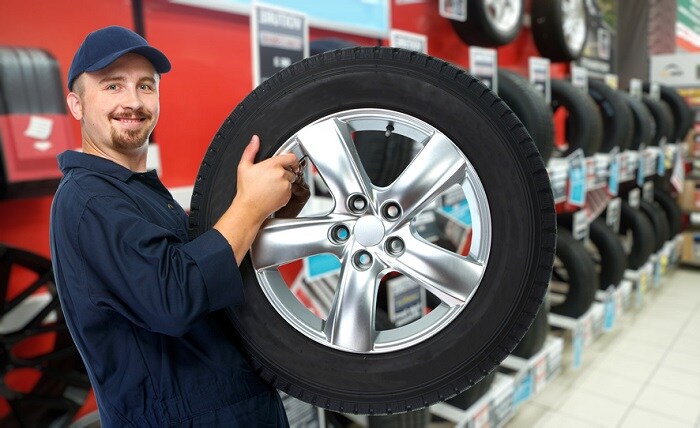 Now that we're entering fall here in the Bel Air, MD area, it's time to start thinking about and preparing for the coming cold weather. The fall and winter months often bring less than ideal road conditions. Whether it's rain, debris, or snow, you trust your tires to keep your car driving smoothly. Having proper, healthy tires on your vehicle is essential. So, how do you know when it's time to change your tires?
We're offering some tips and tricks to help you keep an eye on your tires and learn when it's time to change them out. One of the most apparent indications of tire wear is your tire's tread depth. Most tires feature ridges, called treads, which help the tire grip the road. When your treads are worn low, your tires are more prone to dangerous situations.
While you can buy a special gauge to measure your tire tread depth, there's a very simple way to test the health of your treads. Insert a Lincoln-head penny, head facing down, into your tread. If you can still see all of Lincoln's head, you don't have enough tread. Many modern tires also come with a treadwear indicator bar. As the tire wears down, the bar becomes more and more visible. If you can see the bar, which runs perpendicular to the tread, visit our Bel Air Honda service center today.
Aside from your treads, there are other indicators that you need new tires. If you notice cracks, tracks, or cuts in your sidewall, this is an indication that your tire is worn and could be producing a leak. As tires age, they begin to weaken and sometimes your tire will start to bulge in certain areas. If you see any bulges or blisters, bring in your vehicle as soon as possible.
Having healthy tires is imperative to your safety. If you notice any of the above issues or feel excess vibration while driving, be sure to visit us today at our Bel Air Honda dealership or schedule a service appointment online. Also, check out our service specials for occasional savings on new tires.