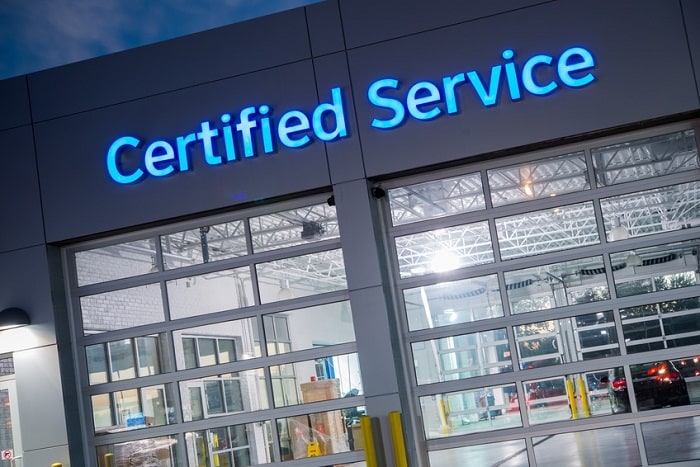 Calling all makes! Calling all models! Everyone is invited to visit Heritage Honda Bel Air for a FREE alignment check! As your Fallston, MD Honda dealership, we value our relationships with our customers. We know the importance of providing quality service that you can trust, and that's why we've gone and upgraded our service offerings with something truly state of the art.
NEW 4-Wheel Alignment Machine
We've teamed up Hunter Engineering Co. to install a brand-new 4-wheel alignment machine in our onsite service department. Proper wheel alignment is an essential component to vehicle performance and safety, and that's why we've worked hard to provide Bel Air Honda drivers with the necessary tools to keep their cars running correctly.
Alignment problems can occur at any time. They are often caused by hitting a bump or pothole, or by worn or damaged suspension parts. Luckily, you'll never have to worry about your alignment again here at Heritage Honda Bel Air.
How Does It Work?
Thanks to work performed by Hunter Engineering Co., our machine checks the alignment on all four wheels of any vehicle, regardless of make or model, within 10 seconds! The machine then prints out an easy-to-read and detailed report stating whether the car needs an alignment or not. The machine is built in-ground, meaning you can drive your vehicle through the Quick Check Drive Lane onto the machine and watch as it measures the following:
Total Toe Measurement – the number of degrees the front wheels stick outwards/inwards from the centerline of the car
Camber Measurement – the number of degrees the wheels sticks inwards/outwards on a vertical axis from the front of the car
Automatic Tread Scan – the amount of overall tread left on a tire
Tire Depth Measurement – the depth of tread left on a tire
Tire Tread Edge Wear – the amount of edge wear left on a tire
Visit Heritage Honda Bel Air Today!
Worried your wheels aren't correctly aligned? Worry no more! Here at Heritage Honda Bel Air, we've now got the tool you need. Visit us today for a
free alignment check in Fallston, MD
and drive away with peace of mind. Remember, don't pay for an alignment unless you need one!