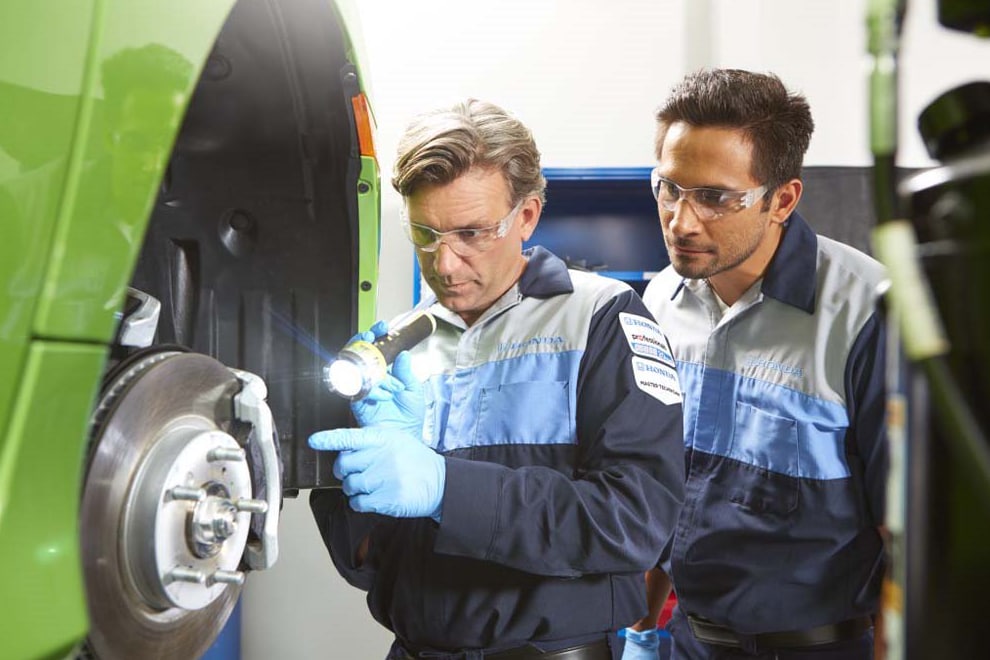 You don't want to leave anything up to chance when it comes to your brakes. We expect a lot out of our brakes though, which can certainly lead to wear and tear. If your brakes aren't functioning as they should, it's important that you schedule Honda repair at Heritage Honda Bel Air!
What Are Signs I Need Brake Repair?
You don't want to ignore the warning signs that signal your brakes aren't performing in an optimal, safe condition. If you notice any of these warning signs, make sure you have your vehicle promptly inspected:
Grinding or squealing noises
Vibrating or pulling to one side when stopping
A burning smell
You must push harder than normal on your brake pedal
What Kind of Brake Repair Do I Need?
There are a few main types of brake repair that your car may need:
Shoe and pad replacement – these are arguably the most common types of brake repair. Your brake pads and shoes have a limited lifespan and need to be replaced approximately every 30,000 miles.
Line replacement – this is necessary if you notice leaks. It's important your lines are always kept clean too.
Part replacement – there are multiple parts to your brake system, and they can overheat, become warped over time, or incur damage, rendering a replacement necessary.
What Is Repair Financing?
We understand that auto repairs don't just pop up at the most convenient time. However, driving without dependable brakes can be extremely dangerous. That's why we offer repair financing to ensure you don't need to wait for the work you need. You can conveniently apply online for the total cost of your repairs and pay it off in comfortable monthly payments.
Still have questions? Reach out to our Honda dealership in Fallston, MD – we're happy to help!