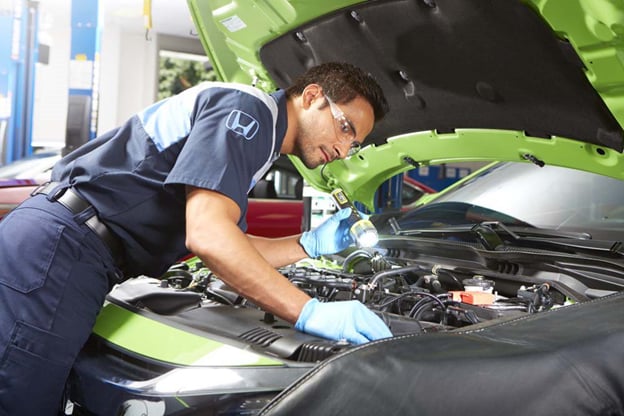 With another hot summer upon us, your Honda vehicle has needs that should be addressed at the Heritage Honda Bel Air service center. Follow this guide to make sure that you are crossing all of your ts this summer.
Check Your Air Conditioner
If it gets up to 100 degrees, you don't want to be stuck without proper air conditioning in your Honda vehicle There are warning signs you can spot so you can get your air conditioner fixed before disaster strikes:
Odd sounds
Low/no airflow
Hot airflow
Leaking fluid
Fixing an air conditioner might be as easy as plugging a hole or as intrusive as putting in a brand-new system.
Keep Up On Oil Changes
The last thing you want is for your engine to overheat in the summer heat. The best way to prevent this is to ensure you have the proper amount of oil and receive regular Honda oil changes. Remember, an oil change is affordable in comparison to paying for a new engine.
Additional Services to Consider
Coolant check
Battery inspection
Wiper blade replacement
Brake inspection
Don't Wait When Trouble Strikes
A lot of the time people wait to get Honda service even after their vehicle shows signs of trouble. If you hear any odd sounds or smell anything peculiar, don't wait for things to get worse.
Heritage Honda Bel Air is here to keep your Honda vehicle running like new, so make sure to stop by for regular Honda service!