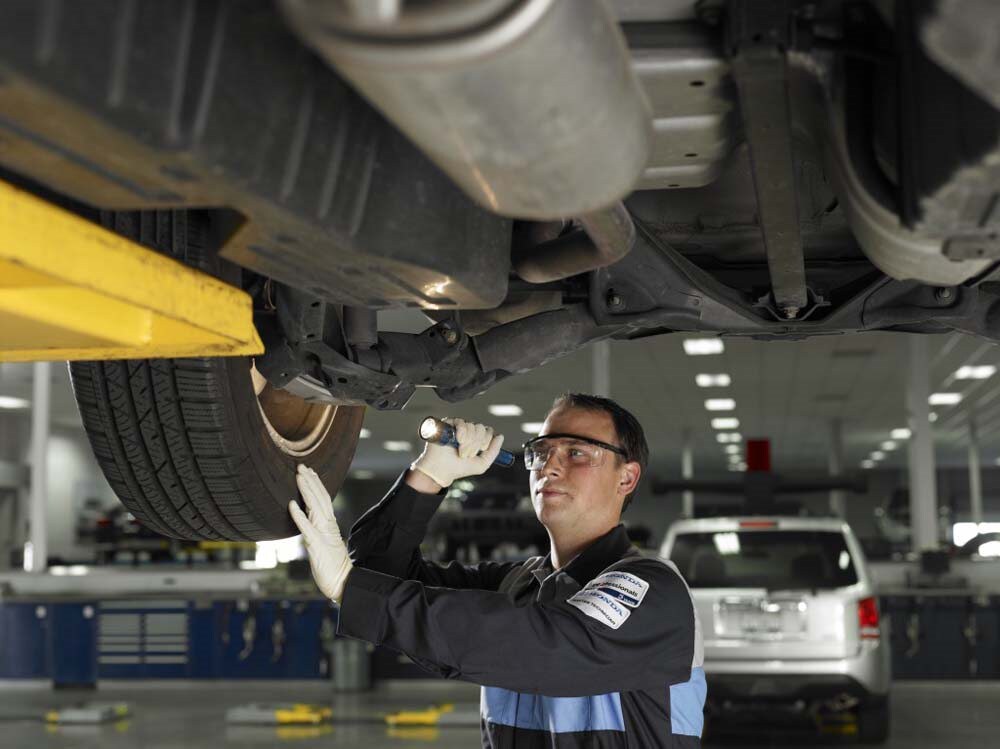 Does your vehicle tend to pull to one side when you're driving? This is one of the many signs it may be time for an alignment check from our service professionals at Heritage Honda Bel Air.
Why Do You Need a Wheel Alignment?
A wheel alignment ensures that your tires are at the ideal angle to hit the road in the most efficient way. If they aren't aligned correctly, your steering will become unreliable, and your vehicle may veer off in another direction than you intended. Proper wheel alignment ensures proper control, handling, and efficiency.
How Do I Know If I Need Wheel Alignment Service?
There are a few signs to watch for that signal it's time to realign your wheels.
Your tires squeal
Your car pulls to one side
You have uneven or rapid tire wear
Your steering wheel is crooked when you are driving straight
Your steering wheel vibrates when accelerating
What Causes Wheels to Get Misaligned?
There are a few steps you can take to help prevent your wheels from getting out of alignment. It's important to drive safely and try to avoid making these mistakes.
Avoid sudden impacts such as hitting a pothole, curb, or even a speed bump too quickly
If you choose to modify or lift your vehicle, make sure you also adjust your suspension
Make sure you replace worn parts, such as your vehicle's suspension springs, that affect your alignment
It's also important that your vehicle gets routine maintenance to ensure any potential issues are spotted and further damage is prevented. The certified technicians at our Honda service center in Fallston, MD are happy to help. Reach out to our team to schedule an appointment today!