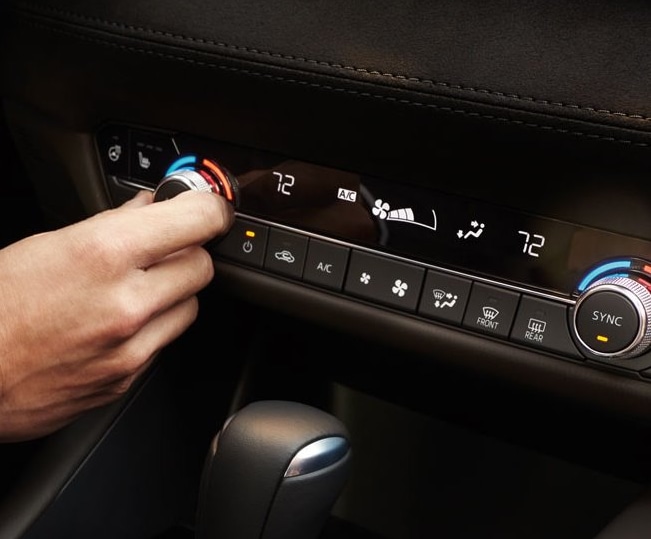 As the seasons change, you may find yourself using your heater for the first time in a while. Or you may discover that your air conditioning has had enough. Our Honda service technicians at Heritage Honda Bel Air are addressing car heating and cooling problems to help you determine what exactly your vehicle needs.
Issues with Your Heating System
Is your heater not working properly? Is it failing to get warm enough or struggling to blow out enough hot air to heat your cabin? There are a lot of components in your heating system that could trigger a problem.

Here are a few of the most common reasons that your heater isn't working:
You have low coolant
Your heater core is malfunctioning
The thermostat is failing or faulty
There's air in the coolant system
Your fan isn't working properly
Issues with Your Cooling Systems
What about your air conditioning? Is it acting up? It is struggling to cool down or perhaps the air blowing out isn't very cool? Perhaps it isn't blowing out strong enough? There can also be multiple reasons that your cooling system isn't working as it should.
The refrigerant is low
The condenser is clogged or leaking
Your compressor is damaged
You have a broken belt
There are issues with your clutch
The Importance of Maintenance
As with any part of your vehicle, wear-and-tear is inevitable over time. Routine maintenance can help keep your systems functioning as they should and can even increase their lifespan. Also, during maintenance, we'll inspect your cabin's air filter to help ensure your air is clean which can help keep you healthy too.
Is your vehicle overdue for routine maintenance? Reach out to our Honda dealership in Fallston, MD to give your vehicle the care it needs.