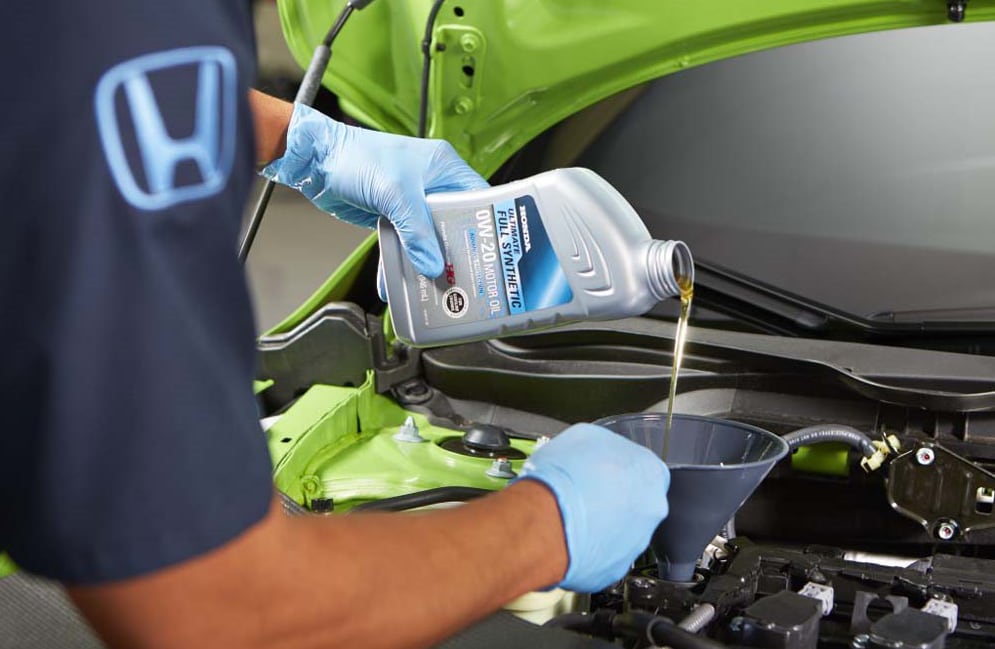 Your car is composed of many moving parts and several fluids that help keep everything running smoothly. Routine Honda service at Heritage Honda Bel Air is crucial to ensure your fluids remain full and functioning as they should.
Fluid Intervals
Engine Oil
As a general recommendation, engine oil should be changed every 5,000 to 7,000 miles. This is, of course, just a guideline. It depends on your vehicle's mileage and oil type. It's best to consult with our technicians to determine the best schedule for your vehicle.
Transmission Fluid
You may be able to drive up to 100,000 miles before your transmission fluid needs to be replenished. However, it's important to keep an eye on it, as it's crucial in keeping your transmission parts from overheating.
Coolant
Coolant helps keep your engine from overheating during the summer and from freezing when it's too cold. If you drive a new vehicle, it's a good idea to check your coolant when it hits 50,000 miles.
Brake Fluid
You will notice your brake fluid decreasing as your brake pads deteriorate. It's important to check your brake fluid if you notice your brakes acting unusually.
Power Steering Fluid
Your power steering fluid allows your steering wheel to move freely. Without it, it would be difficult to turn. Watch for warning signs that signal the fluid needs to be replenished.
Windshield Wiper Fluid
Naturally, your windshield wiper fluid level is difficult to predict. After all, there are days you may use it relentlessly and others you won't touch it at all. This one is best to keep an eye on, after all, it is unsafe to not be able to keep your view clear.
Schedule Service Today
The service technicians at our Honda dealership in MD help ensure your fluids are replenished when necessary. Visit us today to get started!