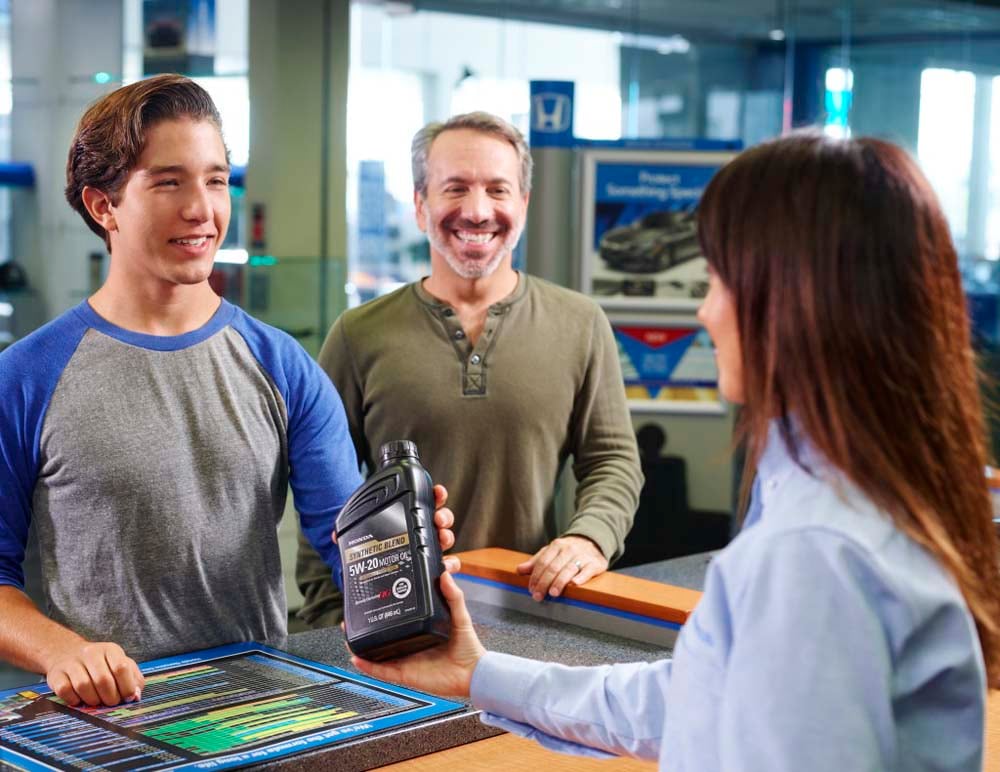 Our service team at Heritage Honda Bel Air will take care of any of your Honda repair needs. Here are some pointers for talking to our mechanics about repairs.
Be Detailed
When describing what is wrong with your vehicle, be sure to include plenty of details so that our mechanics know exactly what to look for. Use your senses to explain the situation—do you hear any strange noises? Does the car feel like it is vibrating?
It's also helpful to describe the circumstances of your car's issues. Let our mechanics know if your vehicle's problems are occurring constantly, or if they only show up when you accelerate.
Remember, honesty is the best policy. Notify your mechanic if there are any maintenance services that are overdue or if an accident triggered your car's problems. It will be more difficult for our mechanics to accurately diagnose and solve your car's problems if you leave out crucial information.
Keep An Open Line of Communication
As our service technician works on your car, they will need to get in contact with you to discuss your car's problems and possible repair options. If they can't get ahold of you, it may delay your vehicle's service. Make sure to keep your phone on and nearby while you wait for any updates.
If you are unsure about something, don't hesitate to ask for more information! There are many technical terms and procedures that our service technicians would be happy to explain to you. It is important that you understand what is wrong with your car and how our mechanics are fixing it.
Our trained technicians are dedicated to repairing your car in a timely manner. Contact Heritage Honda Bel Air if you need service, a repair, or Honda parts.