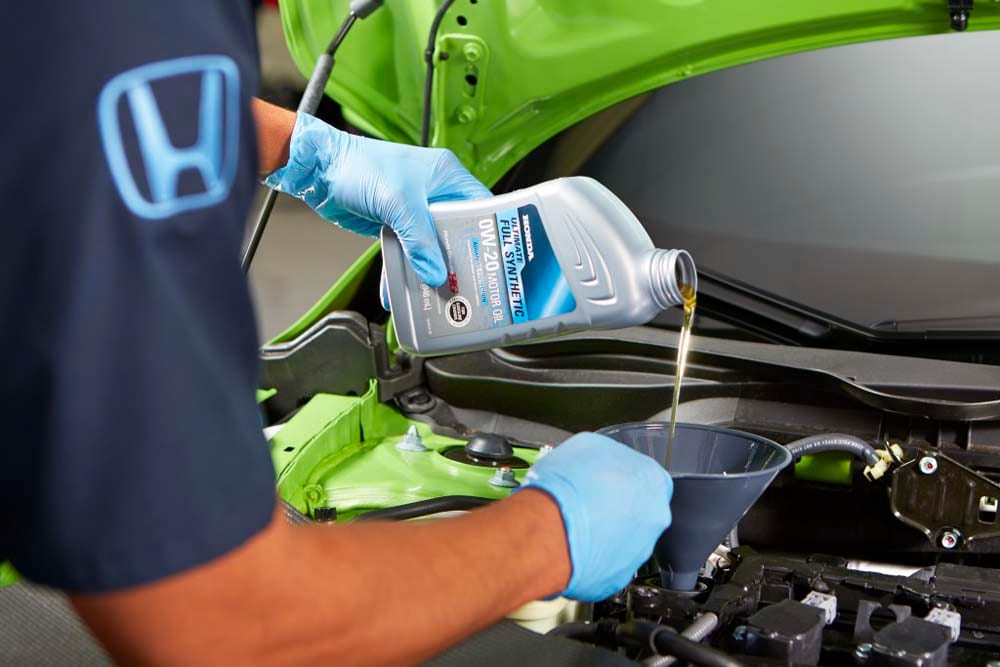 It may be tempting to ignore the service reminder on your dashboard, but regular maintenance procedures are necessary to keep your car running smoothly. Here are ten common services our technicians provide at our Honda service center.
Auto Services
Our technicians specialize in Original Equipment Manufacturer (OEM) parts, which are made specifically for Honda vehicles. This means your vehicle will be fitted with genuine, high-quality parts that are built to last.
Some of the maintenance procedures we provide are:
Engine Oil Filter Change
Engine Air Filter Replacement
Tire Rotation
Tire Tread Condition Check
Tire Pressure Check
Brake Inspection
Fluid Level Check
Battery Test
Bulb Inspection
Windshield Wiper Replacement
While we provide high-quality automotive services, you can sit back and relax in our comfortable service lounge.
When to Get a Honda Service Appointment
Each vehicle has a specific maintenance schedule based on your car's mileage. Your car is equipped with the Honda Maintenance Reminder feature, an onboard computer system that monitors engine operating conditions and sends a dashboard notification when it is time to schedule an appointment.
It is essential that you do not skip your car's regular maintenance procedures. Doing so can shorten your vehicle's lifespan and cause larger problems down the road. Most importantly, missing service appointments can compromise your safety. Regular maintenance checks ensure that your car is running at optimal performance levels.
Feel free to call Heritage Honda Bel Air with any questions about your vehicle's maintenance. We have experienced service technicians and a complete selection of parts and accessories available on-site. Schedule an appointment with us today!