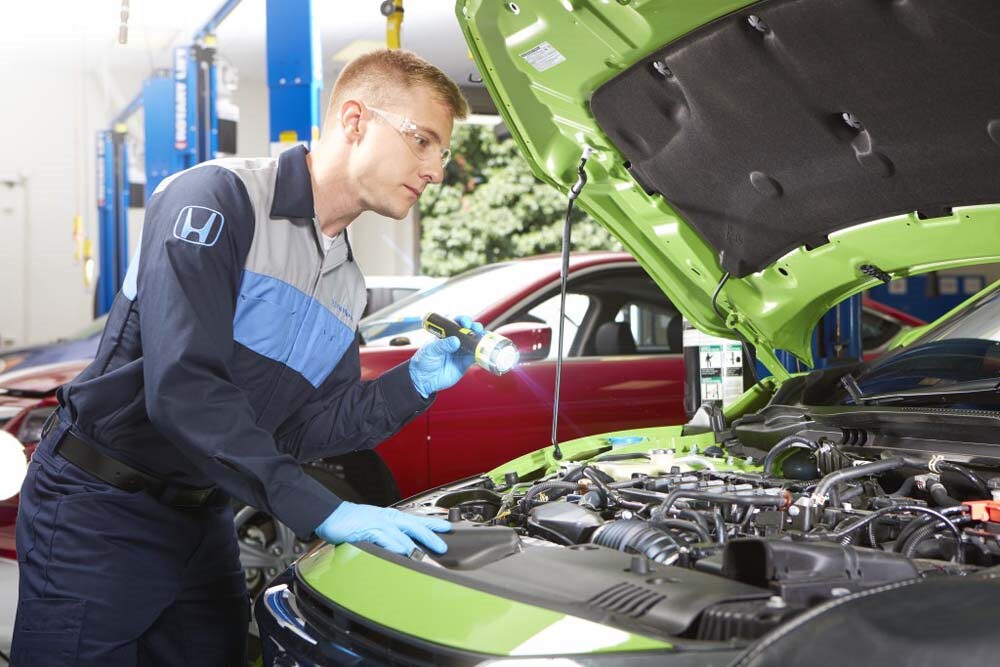 ?
Is your vehicle having difficulty accelerating or not running like it used to? You may need an engine repair service. If your vehicle has started performing unusually, it's important to reach out to us for Honda repair at Heritage Honda Bel Air.
How Do You Know if You Need Engine Repair?
There are a few key warning signs that signal your engine has serious issues or may even be failing. If you notice any of these warning signs, it's important to schedule repairs right away.
There's a knocking noise under your hood
Your fuel efficiency is much lower than usual
You have excessive exhaust
You notice a loss in power
Your check engine light is on
How Can You Extend the Life of Your Engine?
We understand it can be discouraging when your vehicle isn't performing the way it should. Keep these extra precautions in mind that can help extend the life of your engine:
Avoid accelerating harder than necessary
Drive your vehicle regularly
Watch out for potholes and objects in the road
Limit carrying excessive weight
Schedule routine maintenance (and don't miss it!)
What Does Engine Maintenance Entail?
As we mentioned, routine auto maintenance is an important part of caring for your vehicle and its engine. We will change your engine oil, which is used to help keep your engine clean and running smoothly. Our trained technicians will also carefully inspect your engine, looking for unusual wear. If we notice any repairs that need to be made, we'll discuss them with you and schedule a convenient time to complete them.
Whether you need engine maintenance or repairs, the experts at our Honda dealership in Fallston, MD have you covered. We want you to get the most out of your Honda vehicle, so come see us today!